Dear Mike,
US Secretary of State Hillary Clinton did the right thing by standing up for Tibet.
Her strong public statement at the APEC Summit on November 10th calling on China to review its hardline policies in Tibet
sent a clear message to Tibetans that their cries for help are being heard.
Since the launch of the Enough! Campaign for Global Intervention to Save Tibetan Lives, Tibetans and supporters worldwide have been working to secure this kind of high-level political support for Tibet.
Now, we need to redouble our efforts.
Watch a short video message from Tendor, SFT's Executive Director.
Then help take this campaign to the next level of political influence.
Send a letter to European Union High Representative Catherine Ashton, urging her to Stand Up for Tibet.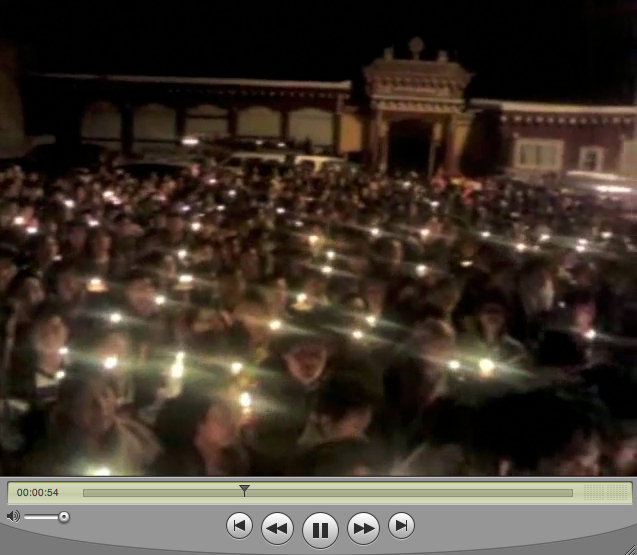 On Monday, SFT released rare footage smuggled from Tibet to the international media. The extraordinary video
shows Palden Choetso's self-immolation and the overwhelming reaction by the Tibetan community in response to her ultimate act of nonviolent protest
; over 10,000 Tibetans attended a candlelight vigil on the morning of her funeral
. View the footage (Warning: video contains graphic and disturbing images).
Tibetans in Tibet need a reason to hope.
They need to know their desperate cries for help are being heard around the world and that our leaders are taking action to hold the Chinese government accountable.
Please take 5 simple actions today:
Thank you for taking part in this campaign; you are helping to change the course of history for Tibet.
In solidarity and action,
Tendor, Kate, TenDolkar, Stef, Evie and the rest of us at SFT HQ
P.S. Help us sustain and intensify the Enough! Campaign for Global Intervention to Save Tibetan Lives by making a donation:
https://secure3.convio.net/sft/site/Donation2?1880.donation=form1&df_id=1880
Recent press coverage:
Self-immolation in China (Channel 4):
http://is.gd/eIKYxC
Video released by Tibetan rights group allegedly shows Buddhist nun burning herself in protest (Washington Post):
http://is.gd/KVIuJy
Video purports to show Tibetan nun self-immolating (AFP):
http://is.gd/QyWkVG
Tibet group video allegedly shows nun burning (Taiwan News):
http://is.gd/1NgulQ
SFT's press release on the footage smuggled from Tibet:
http://www.studentsforafreetibet.org/article.php?id=2377
Secretary of State Clinton's public remarks at the APEC Summit:
http://is.gd/XWskEq