mostrar detalles

20:33 (52 minutos antes)



Dear Tso Pema Ling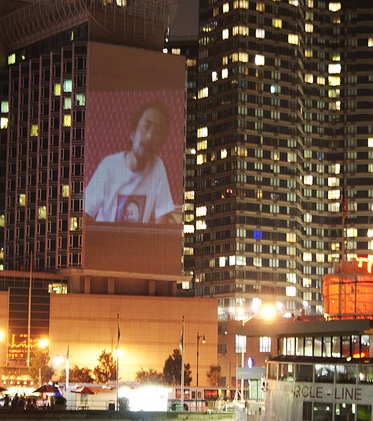 We're excited to share with you the news that Tibetan writer Kalsang Tsultrim was released from Chinese detention on Oct 15th, following his arrest in July for distributing a video message calling on Tibetans to unite in action. This follows reports that Tibet's leading intellectual Shogdung was also released last week, pending trial.
Although they are still being monitored by Chinese authorities, their release is a clear victory for all Tibetans inside Tibet who are bravely speaking out for their rights.
We thank each and every one of you who took action to help secure their release. We urge you to continue pushing for the release of other Tibetan political prisoners. Your actions do make a difference.
FREE TIBET! ACTION CAMP XII KICKS OFF IN INDIA
Today was the first day of Free Tibet! Action Camp XII in Dharamsala, India. Over 40 participants -- mostly Tibetan youth and Indian students from India, Nepal, the UK, and the US -- have gathered to take part in SFT's trademark leadership training to learn the art of strategic nonviolent action. Stay tuned for more updates from the beautiful Himalayan foothills.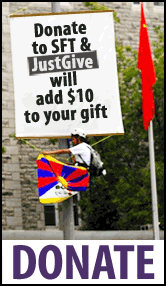 TWO DAYS LEFT TO ADD $10 TO YOUR GIFT
Thank you to everyone who's made their donation to SFT go further by giving through JustGive.org. If you haven't donated yet, please take advantage of JustGive's offer to add $10 to every donation SFT receives till tomorrow, October 20th.
Go to http://sft.convio.net/site/R?i=P1svJF0wpED8KCRaJA_Gfw and search for 'Students for a Free Tibet,' then sign up for a JustGive account before making your donation. Thank you for your generous support of our work.
In solidarity from Dharamsala, the Tibetan exile capital.
Tendor, Mary-Kate, Tendolkar, Kate, Stefanie and all of us here at SFT's Free Tibet! Action Camp XII