mostrar detalles

21:01 (Hace 1 hora)



"Mining operations have caused great destruction to our farmlands, mountains, rivers and livelihood" -

excerpt of an open letter from Tibetans in Gyama, Tibet to Chinese authorities.
Dear
Mike
,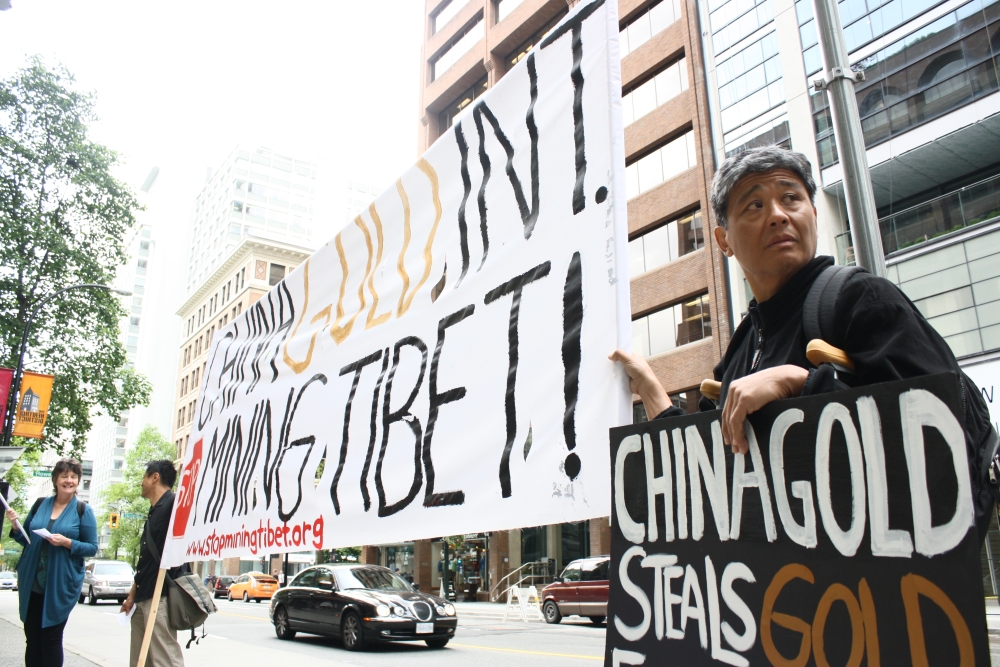 Tibetan farmers have bravely spoken out against mining operations in Gyama, Tibet.

In a fight for survival, they are calling on Chinese authorities to close down mining operations in the area.

Not surprisingly, their efforts have been met with violence and intimidation.

But just yesterday,
SFT members delivered the message from Tibetans in Gyama
to the top brass of China Gold International Resources (CGIR), a Canadian mining company with the largest mining operations in Gyama, Tibet.


We
appealed to the company's executives and investors to stop mining in Tibet at China Gold's
annual shareholders meeting
in Vancouver.
And in the last 24 hours alone, more than 1,500 of you have faxed letters
to China Gold's headquarters.
To send a letter, visit:
https://secure3.convio.net/sft/site/Advocacy?cmd=display&page=UserAction&id=757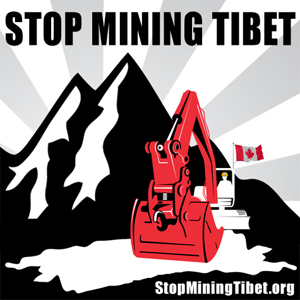 Now is the time to take SFT's Stop Mining Tibet campaign in Canada to the next level.


To highlight the urgency of the situation in Gyama,
a generous donor has pledged to match up to $5,000 in donations to SFT Canada's Stop Mining Tibet campaign.
Every dollar you donate to our Stop Mining Tibet campaign will be doubled!
http://sft.convio.net/site/Donation2?df_id=1351&1351.donation=form1
Our action at the China Gold shareholders meeting follows recent efforts by SFT members to amplify the voices of Tibetans in Gyama.
In May, Jigme Duntak, SFT Canada's mining campaign coordinator, attended the China Gold Investors Update Presentation at the Hilton Hotel in Toronto and confronted the company's Executive Vice-President, Jerry Xie about Tibetans' appeal to close down mining operations.

In just two months, SFT has laid a solid foundation to pressure foreign companies, like Canada's China Gold, to listen to Tibetans in Tibet. But there are still mountains of work to be done.
Please support our campaign with a donation to help amplify the voices of brave Tibetans in Gyama and in other parts of Tibet who are risking everything to save their environment, their lifestyle, and indeed their future.

http://sft.convio.net/site/Donation2?df_id=1351&1351.donation=form1

Thank you for all that you do for Tibet. Without your support our work would not be possible.

With hope,

Tendor


For more information about mining in Tibet, read SFT Canada's new report,
China Gold International Resource Reputational Risk Report
,
http://www.scribd.com/fullscreen/57866777?access_key=key-2kpwt9ohw4ragt9phyqh